Dana Trentini
Founder of Yes Healthier Inc.
MY STRENGTH, MY MAGIC, MY PURPOSE FOR BEING ON THE PLANET
I am an Ivy League graduate with 4 university degrees with the experiences of working on Wall Street for 10 years as a learning & development specialist and launching one of the most-followed health websites.
I graduated with an Hons.B.Sc. in Neuroscience with High Distinction (the equivalent of summa cum laude) from the University of Toronto in 1993. I was awarded multiple prestigious scholarships and placed on the Dean's list 3 out of my 4 years of study. After completing my B.Ed. at the University of Western Ontario, I taught sciences primarily senior biology to gifted classes at the high school level.
I then set my sights on an Ivy League education and moved to NYC to attend Columbia University where I simulatenously completed two graduate degrees, an M.A. in Organizational Psychology and Ed.M. in Psychological Counseling. I held the role of team leader of a tenured professor's research team during the course of my studies and was publicly acknowledged in a study published in the Journal of Counseling Psychology.
Over the next ten years, I worked on Wall Street in one of the largest banks in the country as a senior manager in learning & development specializing in executive coaching and top talent training. I've also held a seat on the Board of Directors of several non-profit organizations including the Board of Trustees of the C.G. Jung Foundation of New York which offers a post-graduate clinical training program for New York State Licensure in Psychoanalysis. I served as past Vice President of the New York City Chapter of The Association for Career Professionals International, a 1500-member organization dedicated to bringing the work of career coaches to the public.
I suddenly became a very sick woman with hypothyroidism after the birth of my first son and suffered a needless miscarriage when my TSH became dangerously elevated during pregnancy. As I lay on a medical table awaiting the D&C that surgically removed my miscarried baby from my body, I vowed to research my way back to health one scientific study after another and to tell the world. I went on to a healthy pregnancy and my second son was born against all odds.
I launched the website Hypothyroid Mom in 2012 to share everything that I had learned about thyroid disease including guest posts from some of the world's thought leaders in medicine. The information has spread over the internet like lightning with a website following of 1.5 million people from across the globe. A survey of thousands of Hypothyroid Mom followers was included in the study "An Online Survey of Hypothyroid Patients Demonstrates Prominent Dissatisfaction" that appeared in 2018 in Thyroid, the official journal of the American Thyroid Association. I have received two health activist awards and feature articles in The Wall Street Journal and The Atlantic.
Diving headfirst into the vast body of scientific literature, I soon realized that what I had learned could help everyone reach optimal wellness. The idea of coaching people individually to better health has stayed on my mind for years. Spreading educational information in written form as I've done and will continue to do through my online articles is wonderful. However, my true calling is inspiring and motivating people to take action, real concrete action steps that make giant leaps forward to better health.
I never forgot my promise. I became a Certified Functional Diagnostic Nutrition Practitioner (FDN-P) and launched my virtual functional health coaching business Yes Healthier Inc. This is when the vow that I made to help people around the world get healthier too truly comes true.
Dana has built an unparalleled resource.
Thank you Dana for giving me hope.
Absolutely indispensable.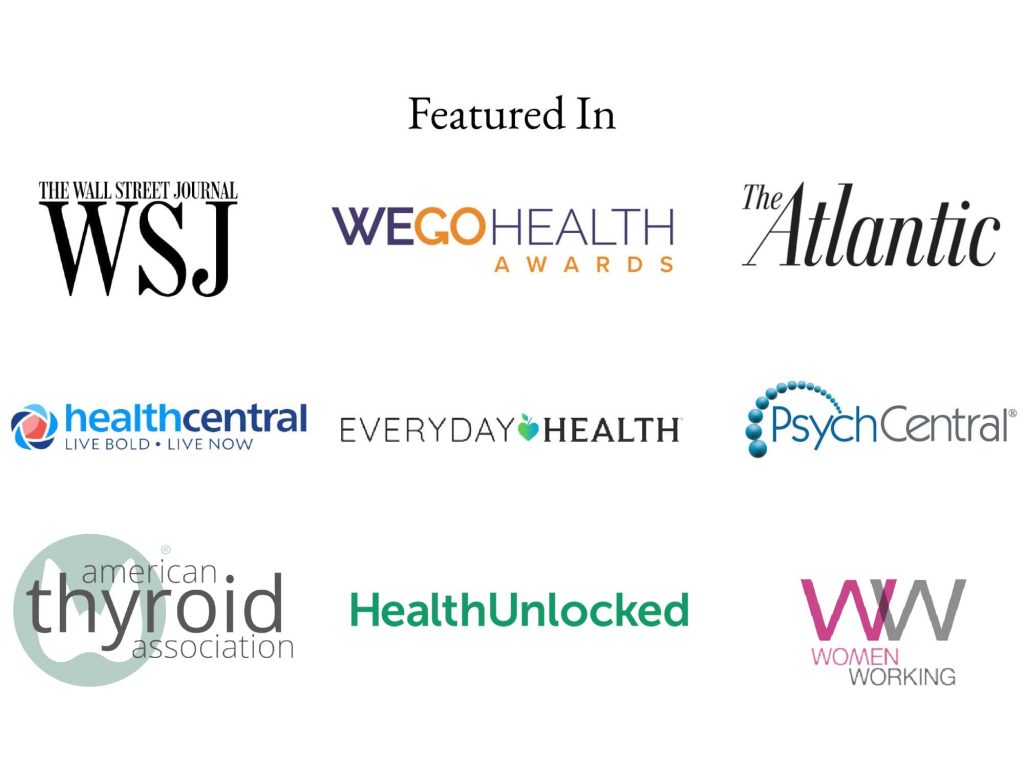 ULTRA TAILORED
VIRTUAL HEALTH